Companies need to realize that they work with young people that may not be comfortable posing naked. That's why one of Pledge includes an age limit of 18 years and older for (full or partial) nude photography and the provision of a private changing room on the set. But how did nudity end up in fashion anyway?
Showing nudity as a form of female beauty has not always been as omnipresent as it is nowadays. The very first nude in colour was shown in Vogue 1951. The legendary Norman Parkinson captured model Carmen Dell Orefice stretching elegantly on a silky divan with curly ornaments. It was a first for the readers of Vogue: no garments indeed, but this too is fashion.
In her book The Beauty Myth (interesting read!), Naomi Wolf outlines the potential history behind nudity in fashion. From the 1950s, an increasing number of married women entered the labour force. The early start of the women's movement shifted the way women saw themselves, fading out the relevance of high fashion. What is the use of a satin draped dress with sequins when you're behind a typewriter all day? The women's magazines had to reinvent themselves to stay alive, so they offered something new to care about: the Nude Look.
Vogue started to focus on the (perfect) body, providing beauty companies a platform to advertisers their solutions. The iconic Helmut Newton and David Hamilton became the most wanted photographers, capturing what beautiful sexuality should look like. Fun fact: it is very likely that dieting also got a boost ever since. The number of dieting-related articles increased by 70% between 1968 and 1972.
Why are we telling you this story?
Remember that our ideas about beauty are mostly socially constructed – intensified by media. There is nothing intrinsically good or bad about the look that is expected of you by the industry. What is consider beautiful now, may not be so in a decade and vice-versa. The more reason to embrace your body as it is and to not let yourself be damned by any criticism whatsoever.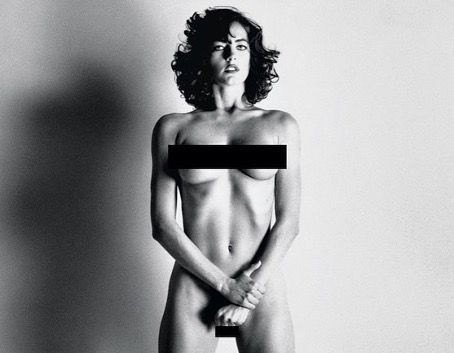 Written by : Anna Roos